Homemade Mango Pineapple Popsicles
Beat the heat with these tropical homemade mango popsicles! They're the perfect after-lunch snack and are ideal for cooling down by the pool.
And trust us, your kids are going to LOVE them.
Unlike store-bought popsicles, this homemade recipe contains real fruit and healthy ingredients – no added sugars or preservatives. In fact, this summer treat is dripping with benefits, thanks to our Gut Restore Mix which contains powerful probiotics.
Gut Restore also contains digestive enzymes from mango and pineapple, plus 3 powerful strains of probiotics to support a healthier gut. This refreshing, tropical mix was specially designed for daily use to help you experience digestive support, better gut health, and more energy. Now that's worth melting over!
Don't have popsicle molds? No problem! You can make your own molds using cups and popsicle sticks. Just place a piece of foil over each cup and cut a small slit for the popsicle stick, then freeze. Stay cool!
Homemade Mango Pineapple Popsicles
Vegan, Gluten Free | Serves 2
Ingredients:
2 tsp Gut Restore Mix
1 fresh mango, cubed
1 frozen pineapple, cubed
2 tbsp agave syrup
1 ¼ cup coconut milk
Instructions:
Place all of the ingredients in a high-speed blender and blend until smooth.
Spoon the mixture into popsicle molds and freeze overnight.
When ready to eat, remove the popsicle mold by running it under hot water for a few seconds.
Enjoy!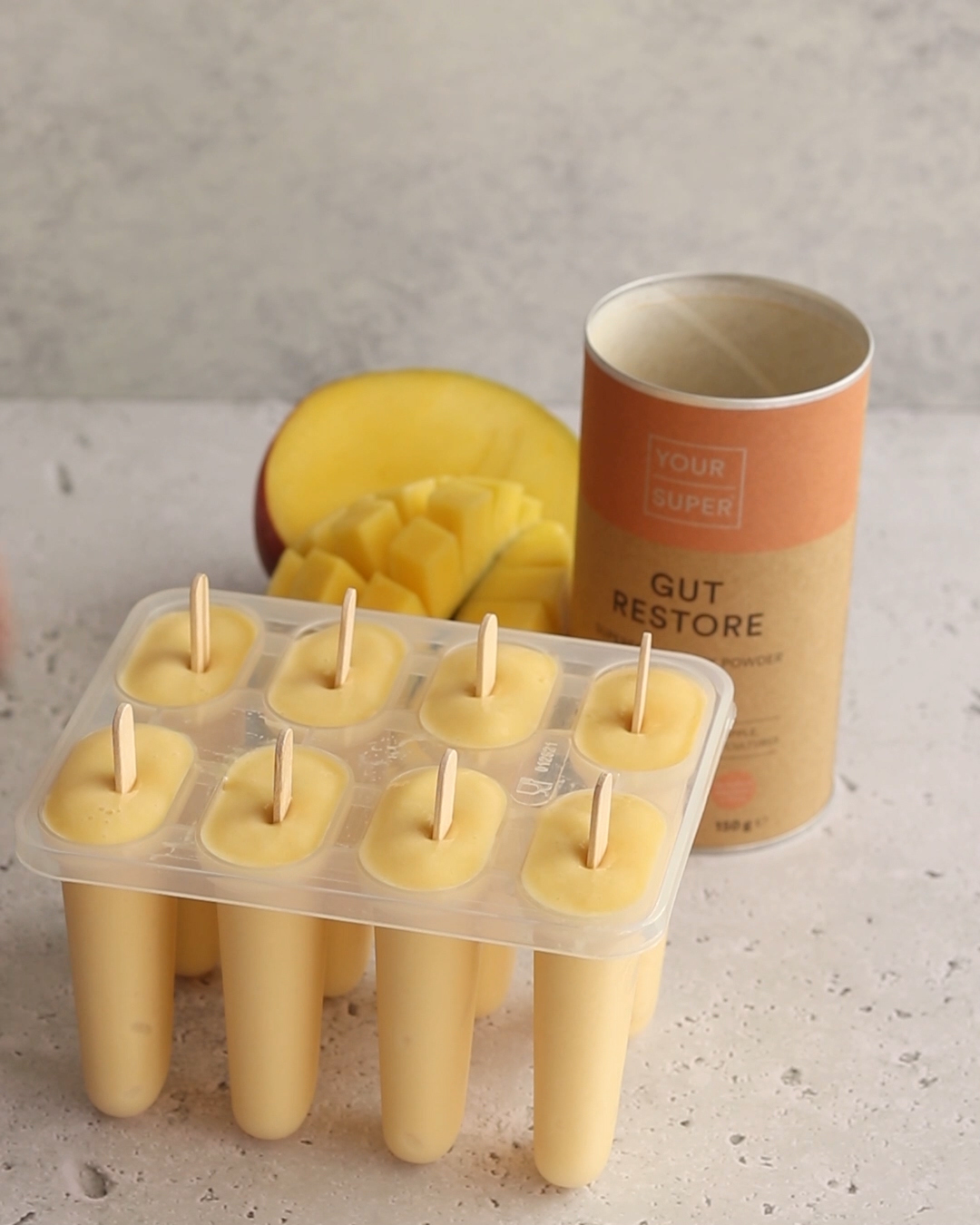 Products Used